Ending Saturday, February 18, 2012.

This week we witnessed several sad historical passings. The 116-year-old Quequechan Club has closed its doors, citing lack of membership. I have had many a wonderful time there. Besides their excellent food, they made a mean Sangria! Perhaps they will live again in some incarnation. We can only hope.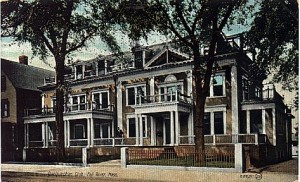 News also reached us that Lizzie Borden's church, the Central Congregational Church, on Rock Street, is slated for demolition by the bank that owns her. This proud building has been a place of worship, a restaurant, a culinary school, and now sits empty and alone. It costs so much to save old buildings such as these. It is a crying shame that this magnificent structure may soon be no more.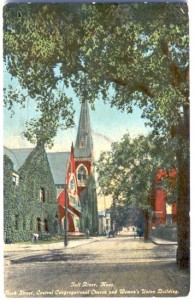 You can read all about it here.
And here.
And here.
And here.
A man tried to commit suicide by jumping off the Braga Bridge. This is not a common occurrence in Fall River. In fact, in the five years I have lived here, I don't remember this ever happening. It could well be that any suicide attempts are kept out of news for fear of giving people ideas.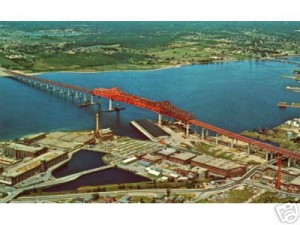 We found out this week that Fall River has a connection to Whitney Huston, who passed away recently. Danny Gittelman, the owner of US Records, was Whitney's first agent! He worked with her for 4 and a half years, and Whitney sang at his daughter Randi's wedding.
And that's it for now.