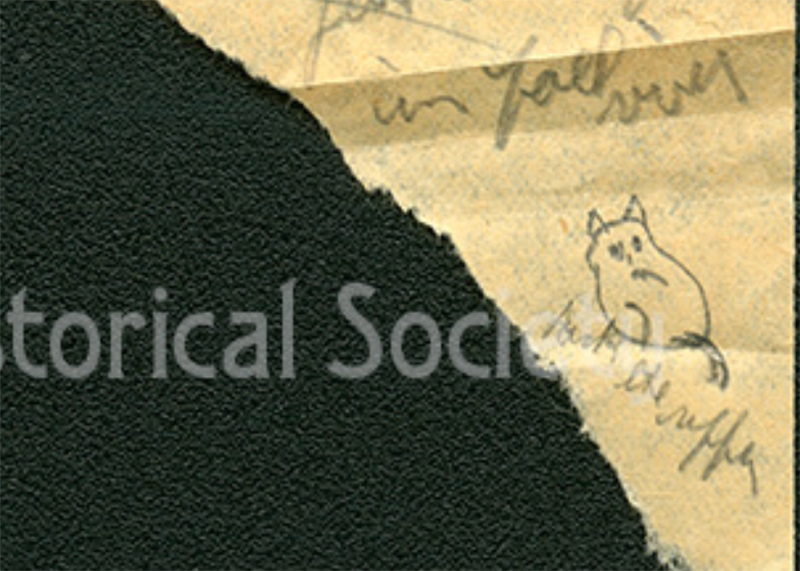 Did Jack the Ripper write to Marshall Rufus Hilliard about Lizzie Borden?
A curious letter arrived in the mail to Fall River's City Marshall Rufus B. Hilliard in 1893. It is the fragment of a page of paper that purports to be from Jack the Ripper!
In this note, "Jack" suggest the police speak to a policeman named Jim Dunn, who may help them solve the Borden murders of 1892 as well as the murder of Bertha Manchester.
Here is a link to the letter on the new website for the Fall River Historical Society.
Here is the text, with misspellings intact:
Marshal Hillard
Fallriver
I don't know if you fellows are sleeping or what — but– I think it is time you got wakened up a little you should apply to Jim dunn he is so brave a cop that — he will actually  go up to the news boys and say come what — are you fellows standing loafing here but if he meets a man as big as him self why it is all right and as for the murderes of Lizzy Borden and Bertha Manchester you wont find in Fall river
[drawing of a cat]
Jack the ripper
Of course. the answer to the question posed by the title of this post is an emphatic "No." But it is interesting, nonetheless, to imagine that the Borden murders were so internationally known that even a famous killer across the pond would know if it and take the time to write to the head of the investigation. I do like the linking of the Bertha Manchester case with the Borden murders, however. That clearly shows whoever wrote this note was keeping up with the latest in Fall River's murder news!
The Jack the Ripper murders occurred in London in 1888 and the killer was never caught. The crimes remain unsolved to this day.