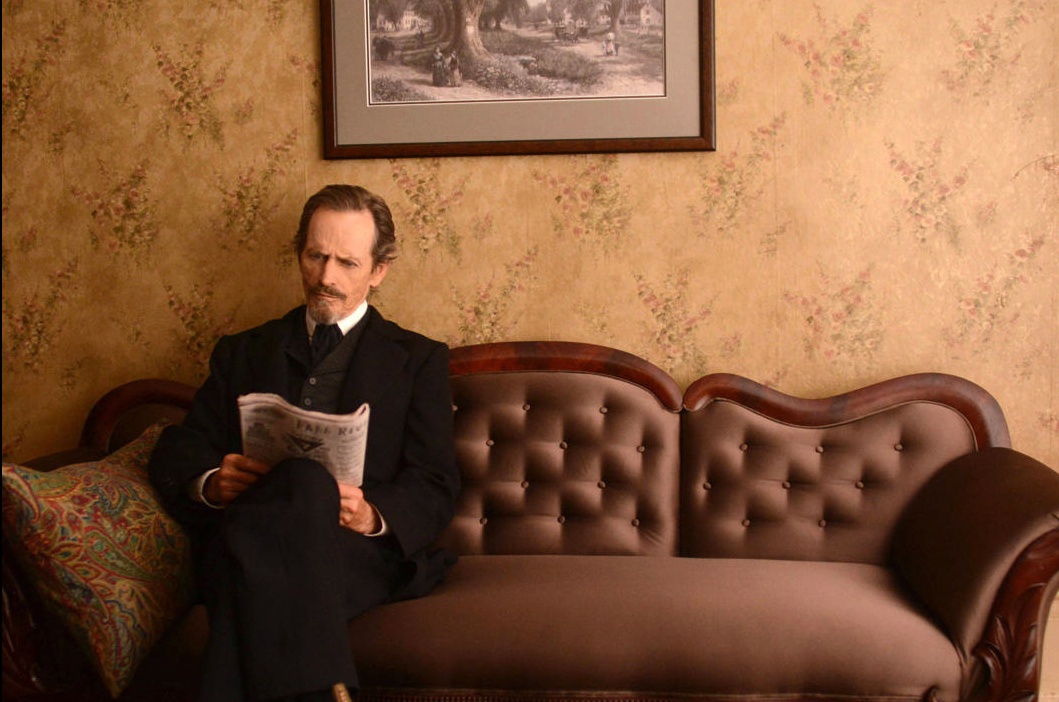 Images from Lizzie Borden Took an Axe on Lifetime
Culled from around the web, these images show the production of the new Lifetime Television movie on the Lizzie Borden case, premiering Sunday, January 25th, titled Lizzie Borden Took and Axe. Starring Christina Ricci as Lizzie Borden, Billy Campbell as Andrew Jennings, Clea DuVall as Emma Borden, and Stephen McHattie as Andrew Borden.
A recent article in the Los Angeles Times shows just how off this show plans to be, with the film's star displaying a bold lack of understanding of the case with this:
To play the role, Ricci did quite a bit of historical research and glommed onto an idea that she felt made the most sense."One of the main theories is that the father was living for a long time with his two daughters as wives, so that was disrupted when the stepmother came in," says Ricci. "With the amount of rage directed at her you have to wonder why. So the theory is that Lizzie hated her for replacing her role with her father, or that the stepmother came in and was happy to let the father continue and not be the savior that these girls needed."
Balderdash. Lizzie was just five when Andrew remarried and it is preposterous to call her one of Andrew's "wives" who was upset with the disruption of the second marriage. And I have never heard this theory in all my born days. What web sites or "history" books were they reading anyway? No way of knowing.
Here are this images. Fascinating stuff!