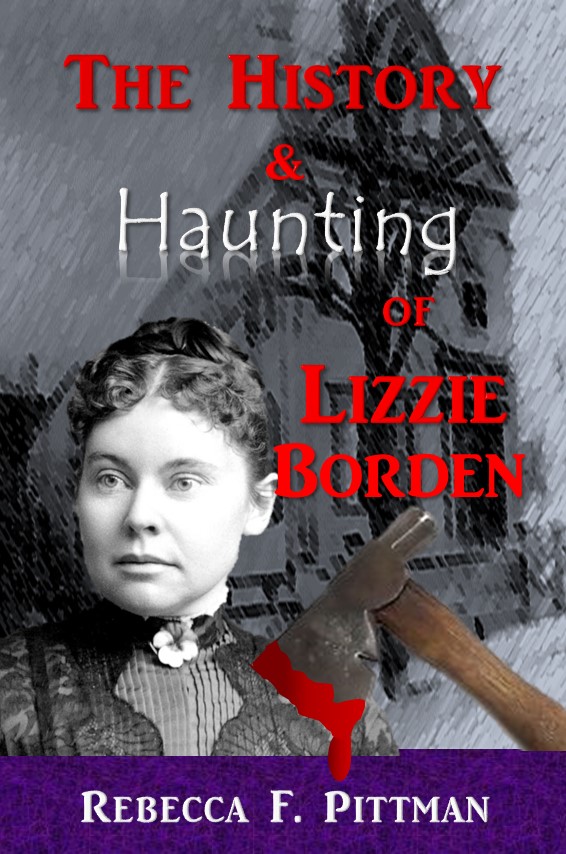 Interview with Author Rebecca Pittman: The History and Haunting of Lizzie Borden
Rebecca Pittman, author of the just-released book The History and Haunting of Lizzie Borden, graciously granted MondoLizzie an interview regarding her book and interest in the case.
You can purchase your copy through this link or on Amazon.com.
You have written several books with a paranormal/historical theme. What drew you to this particular story as your latest book?
I have been fascinated by the Lizzie Borden story since I was in Junior High. It is a mystery that defies logic. Not only was 1892 an era when women were window dressing and their views irrelevant, but the few murders orchestrated by females typically involved arsenic—what was termed the "Inheritance Poison" during that day, due to the number of rich relatives knocked off by its use.  That Lizzie went first to arsenic is born out, but it was only part of her solution to rid herself of the people standing in her way.  It is that sociopathic mind that I couldn't resist studying. That the Lizzie Borden B&B is listed in the top ten most-haunted places in America was a bonus.
The biggest hook is how did she do it in that short window of time and escape detection? Who can resist trying to figure out how the magician pulled it off?
Your book presents a brand new theory of the crimes. What convinced you that you had "nailed it" in terms of solving these murders?
I love this question. It was a combination of actual events and then pairing them with the trial testimony.  You could tell as much from the questions the prosecuting attorneys were asking, as you could the answers. It's fascinating!  You knew what they were thinking, and that there was more to what was being asked.  Let me give you an example:
Attorney Hosea Knowlton questioned Lizzie's Uncle John Morse on the stand:
Knowlton:  "Did Andrew [Borden] send you over to the Eddy place to see how he was?"
Morse:  "No."
Knowlton:  "Andrew Borden didn't send you over with a message to see how Mr. Eddy was?"
Morse: "No. Oh, I forgot something.  I did pick some eggs while I was there."
This is important, because during the murders, both of Andrew's farm hands, Mr. Eddy and Alfred Johnson are sick.  Mr. Eddy has already told the police John Morse came to see him with a message from Mr. Borden to see how he was feeling.  Why would Morse lie about something so innocent as a trip to see how the farm overseer was feeling?
Knowlton:  "Did you see any other farm hands while you were there?"
Morse:  "No, sir."
This is a strange question in itself. Why would Knowlton care if Morse saw other farm hands? Because, Alfred Johnson, who oversaw Andrew's Lower Farm, where the Borden's summered, was also sick the day of the murders.  I already believed if Lizzie was going to kill her parents that week (and the book will show the murders were time-sensitive) she would have to kill them at the Borden summer house on the Lower Farm. That is where they were supposed to be. Everyone knew that. People in town were surprised to see Andrew on Tuesday and said, "I thought you were going to be at the farm."  Andrew and Abby changed their plans to go at the last minute. But the poison was already in place at the farm, waiting for them. When they didn't show, others involved with the farm house became sick.
Now look at those questions again from Knowlton to Morse.  Why did Morse lie about an innocent thing like asking Mr. Eddy how he was feeling? Because by then the wind was up that poison was in play, both at the farm, and at the Borden home on Second Street, where Andrew an Abby are violently ill.  Morse, who was the first person suspected, has to distance himself from anyone being sick, or his having knowledge of anyone in the Borden circle being sick. He can't be linked to poison. "Did you see any other farm hands?" takes on an ominous meaning.  This is Knowlton's way to open the door to poisoning, a subject the court has ruled inadmissible. But if Morse opens the door by saying they were sick, Knowlton can pursue it. Morse sidesteps the trap.  When you look at this exchange between Knowlton and Morse, you can only ask one question…why lie about asking Eddy if he's sick?  The answer points you places…I followed the bread crumbs.  It's also interesting to see how Morse tried to change the subject: "I forgot to tell you. I picked up some eggs."
This happens throughout the trials.  The clues were also in the police reports and witness statements.  Bridget had several that shed light on crucial evidence.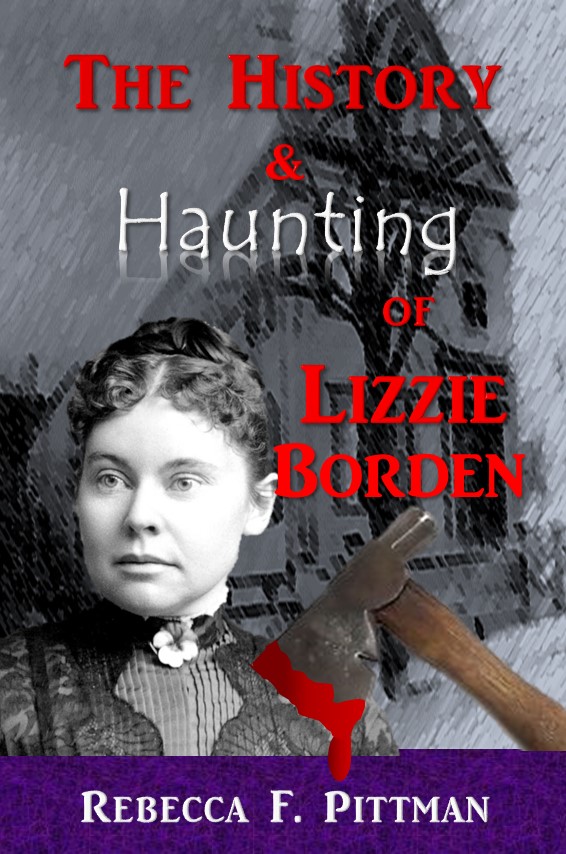 You have conducted a great deal of research on this case. How important was it for you to visit in person Fall River and Swansea and local significant places related to the story? Which location was the most influential to your understanding of Lizzie Borden as a person and not just a mythic symbol?
You can't get the sense of a place without being there. The first thing that stood out was how close all the locations that played a part in the Borden case were to each other.  The Post Office and Police Station would have been only a five-minute walk.  The A.J. Borden Building is right there!  Only steps from his home.  You don't get that sense of convenience when you read the stories about the case.  You could see why Andrew found the location of his home pragmatic, even though the storm was brewing overhead as to his daughter's wishes for a better address.
Swansea was very eye-opening.  The Upper and Lower Farms were massive land acquisitions. This was no small footnote to Andrew's holdings.  It underscored my belief as to Lizzie's motive for murder.  Once again, Swansea is so close to Fall River—only a few minutes' drive across the bridge.  You feel you are traveling in the shoes (or buggies) of the people so important to this story.  You see Lizzie and Andrew walking South Main; Andrew conducting business, Lizzie hitting the stores.  Abby shopped at Wade's Market, which was only two houses down from her home.  The world shrinks when you visit here.  Having the chance to spend time in Lizzie's Maplecroft home on "the Hill" completed the transition for me as to her life from Second Street to the elite on French Street.  She did come to life, as did Andrew. Something I could not have grasped from my desk in Colorado.
If you could ask Lizzie Borden one question, what would it be? (to ask you the question you asked me!)
Fair enough. I would like to cheat and ask her three questions:
The police saw the handle to the hatchet head on the day of the murders: Thursday. When they returned to see it on Monday, it was gone. Did you take it away and destroy it in that interim?
What did you do with the new dress you had made that you wore over the Bedford cord you wore during Abby's murder? It was not the dress you turned in to the police.
If Andrew had not come home early that day, would he have been spared?
What is your next adventure? Can you share any tidbits on your future ventures?
Right now, I am at work helping the former owner of the Stanley Hotel in Colorado write his memoirs of his time owning the hotel. He was there when Stephen King first visited the Stanley and was inspired to write his blockbuster The Shining.  It's a great manuscript, and I'm honored he asked me to help him create a polished book.
The first of the year I'm off to Arkansas to begin work on The Crescent Hotel, considered by many to be the most-haunted hotel in America. The History and Haunting of the Crescent Hotel has a release date of May 2017.  And then I'm back to Massachusetts to begin in-depth research on the Salem Witch Trials. That has a Halloween 2017 release date planned.  I am working on a murder mystery with a supernatural overtone.  I'll keep you posted.