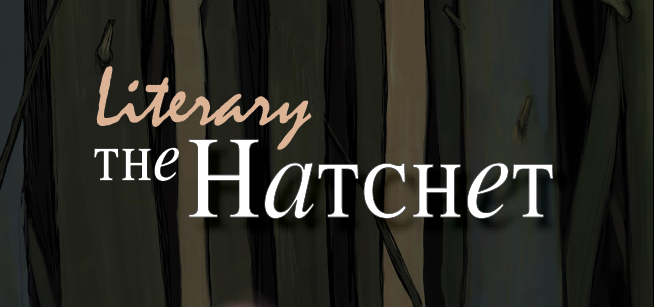 The Literary Hatchet #12 is ONLINE!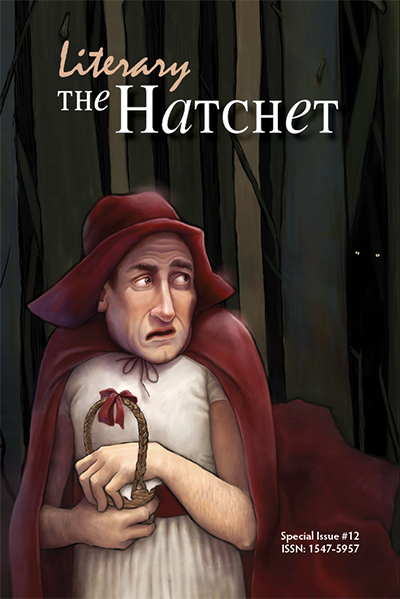 Issue #12 of The Literary Hatchet is now Online for your viewing and downloading pleasure.
Free to all, this issue is a whopping 300 pages and includes poetry, artwork, short stories, reviews, and essays from authors and artists worldwide—including the US, Canada, Australia, England, Nigeria, India, the Islamic Republic of Iran, South Africa, Sweden, and France!
Download yours TODAY at this address.
Here are the Table of Contents:
Please share this news with your friends, associates, and family.
The Literary Hatchet is a free online literary zine. It is free for a reason—and not because we couldn't make money if we had a price tag attached to the digital copy. It is free because we philosophically believe that the work of these artists and writers deserves to be read by the widest possible audience. We want the PDF to be shared and passed from inbox to inbox. We want to be as accessible to the greatest number of people, not just those who can afford to fork over some bucks to read great writing. We do not charge for any digital issue.
We are asking for funding through GoFundMe. If you like what you read here, and wish to read more for free, please consider donating to the cause—to keep The Literary Hatchet free forever for everyone and to pay authors and artists what they are worth. The website for donations is: http://www.gofundme.com/rpyc7y2a.
We do sell print copies of each issue on Amazon and through our print-ondemand partner, CreateSpace. Each issue is reasonably priced from between $8 – $14, depending on their number of pages. Please order your copies today!
You are reading issue #12, by the way. So if you haven't caught up on the other eleven issues, you can do so at literaryhatchet.com.
If you read something you particularly like, or are moved by, or think is cool as hell, write us and we will pass along the compliment to the author. If you have a criticism of the magazine itself, write us, and we will take your thoughts under consideration and thank you for your input. All correspondence should be sent to peartreepress (at) mac.com.
But if you would like to write for us, please submit your poetry, short stories, reviews, or interviews to our submissions partner at this address: peartreepress.submittable.com/submit.
We really would love to read your work.
Stefani Koorey
Editor and Publisher