The Literary Hatchet #17 is ONLINE and in PRINT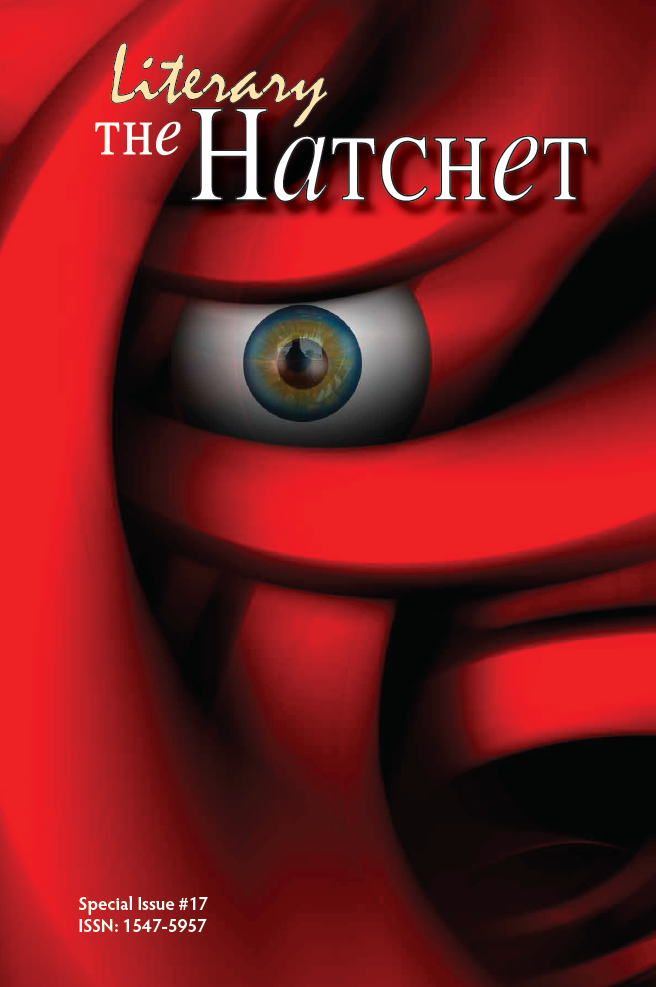 Issue #17 of The Literary Hatchet is now Online for your viewing and downloading pleasure.
Free to all, this issue is a whopping 210 pages and includes poetry, artwork, short stories, reviews, and essays from authors and artists worldwide—including the US, Canada, Netherlands, Sweden, India, and the UK!
Download yours TODAY at this address.
Order your PRINT copy TODAY at this address! Only $14.
Here are the Table of Contents: