Cast of Characters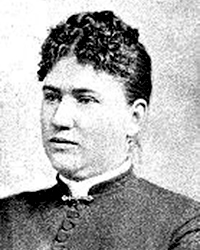 ABBY DURFEE (GRAY) BORDEN, 1828 – 1892. She was the daughter of Oliver and Sarah (Sawyer) Gray. 37-years-old at the time of her marriage, she wed Andrew Jackson Borden on June 6, 1865. She became stepmother to Andrew's children when Emma was 14 and Lizzie was almost five, she being the youngest of three (one having died). Half-sister to Mrs. Sarah B. Whitehead, Abby was murdered in her home in Fall River, Mass., on August 4, 1892. Her body was discovered in the upstairs guest bedroom, between a large bureau and the bed.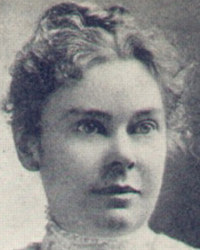 LIZZIE ANDREW BORDEN, 1860 – 1927. Born in Fall River, Mass, the daughter of Andrew Jackson and Sarah Anthony (Morse) Borden. Present at the Borden home at 92 Second Street the morning of the murders of her father and stepmother, Lizzie was considered a suspect in the crimes early on and was arrested on August 11, 1892. She was tried for those crimes but was acquitted on June 20, 1893. A mere 20 days after the trial, the Borden sisters purchased a house at 7 French Street in Fall River (later named Maplecroft). Early in June 1905, Emma left Fall River, never to return. Following her sister's departure, she began referring to herself as "Miss Lizbeth A. Borden." She was remembered by some who knew her in later life as a lady of great kindness and generosity, with a fondness for children and animals.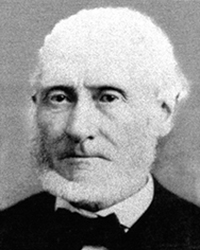 ANDREW JACKSON BORDEN, 1822 – 1892. He was born in Fall River, Mass., the son of Abraham Borden and Phebe (Davenport) Borden. His wealth included substantial holdings in several local textile mills and banking houses. He also served as president of the Union Savings Bank and was director of several Fall River corporations. His first wife was Miss Sarah Anthony Morse (who died in 1863); his second wife was Miss Abby Durfee Gray. They wed in 1865. He was murdered in his home in Fall River, Mass., on August 4, 1892. His body was discovered in the sitting room.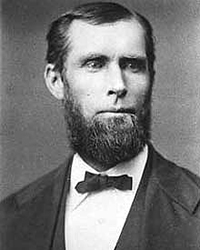 JOHN VINNICUM MORSE, 1833 – 1912. Born in Fall River, Mass., the son of Anthony and Rhody (Morrison) Morse. Morse left Massachusetts when he was about twenty, going first to Minnesota and eventually settling in Iowa. It was his custom to travel east each summer and visit Fall River and New Bedford, Mass. A younger brother to the deceased mother of Emma. and Lizzie Borden, he had arrived for an overnight visit the day before the murders. A witness at the inquest, preliminary trial and final trial of his niece, he provided testimony of his intimate knowledge of events within the Borden household.
EMMA LENORA BORDEN, 1851 – 1927. Born in Fall River, Mass., the daughter of Andrew Jackson and Sarah Anthony (Morse) Borden. She was away from Fall River the day of the murders in Fairhaven, Mass. After the trial, Emma and Lizzie purchased and lived in a home on French Street, in Fall River, later named by Lizzie as Maplecroft. Following a falling-out in 1905, Emma left Fall River and relocated first to Fairhaven, then to Providence, RI, and continued to maintain her residence in Providence after she began spending part of each of her last years in Newmarket, NH. She lived under an assumed name until her death, which was only nine days following the death of her sister Lizzie.
SARAH ANTHONY (MORSE) BORDEN, 1823 – 1863. Born in Somerset, Mass., the daughter of Anthony and Rhody (Morrison) Morse. She married Andrew Jackson Borden on Christmas day in 1845. She was the mother of three children: Emma Lenora, Alice Esther (3 May 1856-10 March 1858), and Lizzie Andrew Borden. She was the sister of John Vinnicum Morse. She died in Fall River, Mass. The cause of her death was recorded as uterine congestion and spinal disease.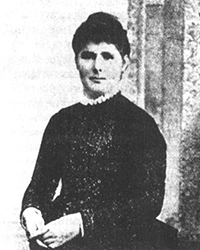 BRIDGET SULLIVAN, 1866 – 1948. Born in the Townland of Billerough, Parish of Allihies, Beara Peninsula, County Cork, Ireland, the daughter of Eugene and Margaret (Leary) Sullivan. Bridget arrived in New York City from Ireland on the S.S. Republic on May 24, 1886. In November of 1889 she was hired as servant to the family of Andrew J. Borden. Lizzie and Emma referred to Bridget as "Maggie." Her responsibilities there included cooking, cleaning and ironing. While cleaning the windows on the morning of August 4, 1892, Bridget was one of the last to see her employers alive. She provided key testimony at the inquest, preliminary hearing and final trial. Legend suggests that after the trial she returned to Ireland prior to settling in Montana, but there is no proof as to this. She was residing in Anaconda, Montana, by 1897, employed as a domestic. She married John M. Sullivan, a smeltman, in Montana in1905.
ADELAIDE (BUFFINTON) CHURCHILL, 1849 – 1926. Born in Fall River, Mass., the daughter of Hon. Edward P. and Comfort (Taber) Buffinton. She married Charles H. Churchill, an employee of the water department in Fall River, and was widowed in 1879. She resided with her only son, Charles, at 90 Second Street in the Buffinton family home. Summoned by Lizzie to the Borden house following the murders, she provided considerable testimony at the inquest as well as the preliminary and final trials.
DR. SEABURY BOWEN, 1840-1918. Family physician to the Borden family, he was a witness at the inquest and the preliminary as well as final trial. His extensive testimony pertained to several aspects of the Borden murder investigation.
ALICE MANLEY RUSSELL, 1852 – 1941. Alice was born in New Bedford, Mass., the daughter of Frederick W. and Judith (Manley) Russell. Employed as a clerk for several years in Fall River, she later taught sewing in the public schools of that city. In 1908, she was promoted to supervisor of sewing, retiring from that position in 1913. She resided in Fall River for the rest of her life. She was a witness at both the inquest and the preliminary trial but it was not until the grand jury hearing that she revealed her "burning of the dress" testimony. She was also a witness at the trial of Miss Lizzie A. Borden in June of 1893.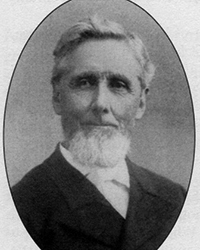 EDWIN AUGUSTUS BUCK, 1824-1903. City Missionary of the Central Congregational Church in Fall River from December 1867 until he retired in 1899 at age 75. With the Rev. Mr. Jubb, he was a strong supporter of Lizzie "almost every day from the time of the murders… until her acquittal". Born in Bucksport, Maine, his parents were James and Lydia (Treat) Buck. In January 1853 he married Elmira R. Walker of Medway, Mass. After giving birth to five daughters, she died on 16 February 1877. The Rev. Mr. Buck died on 9 March 1903, after a brief attack of pneumonia. His daughter Alice Lydia Buck was a good friend of Emma Borden and "an ardent supporter of Emma and Lizzie Borden during the latter's trial." Mr. Buck was Emma's advisor until his death. After Emma left Maplecroft in 1905, she lived with Alice Buck at least briefly during the year 1912.
W. (WILLIAM) WALKER JUBB, 1837-1904. Pastor of the Central Congregational Church in Fall River (of which Lizzie was an active member) from September 1891 to 1896. On the first Sunday after the murders, Rev. Jubb's sermon included these words in reference to Lizzie: "a life which has always commanded respect, whose acts and motives have always been pure and holy." His pastoral prayer included this: "Save us from blasting a life, innocent and blameless; keep us from taking the sweetness from a future by our ill-advised words". Throughout the ten month ordeal, he was "a strong and vocal champion of Lizzie and a firm believer in her innocence." During the trial he was constantly at her side. Born in Morley, Leeds, West Yorkshire, England, his parents were John and Mary Jubb. At age 17, he joined his mother's church (Methodist) and at 20 began to preach. Leaving that denomination for "the freer life of Congregationalism", his first pastorate was in Ilkeson, Derbyshire, in 1864. Mr. Jubb died in Illesley, near London, in March 1904.
CHARLES JARVIS HOLMES, 1834 – 1906. Holmes was born in Rochester, Mass., the son of Charles Jarvis and Louisa (Haskell) Holmes. He was appointed treasurer of the Fall River Five Cents Savings Bank at the age of 21, a position he held the rest of his life. In 1858, he married Miss Mary Anna Remington of Fall River. He testified at Lizzie's trial. After her acquittal, Lizzie spent her first night at his home on Pine street in Fall River. The next day Lizzie and the younger Holmes' daughter, Anna, went to Newport, RI for a week — at the home of William King Covell (whose wife Sara was Mrs. Holmes' sister).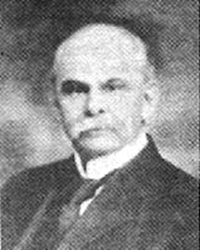 ANDREW JACKSON JENNINGS, 1849 – 1923. Born in Fall River, Mass., the son of Andrew M. and Olive B. (Chace) Jennings. He married Miss Marion G. Saunders of Warren, Rhode Island, on Christmas Day in 1879. He acted as Miss Lizzie A. Borden's attorney from the time of her arrest. As a member of the legal team which represented her at the trial, he delivered the opening statement for the defense.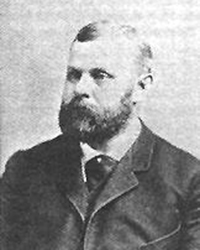 HOSEA MORRILL KNOWLTON, 1847 – 1902. Born in Durham, Maine, son of Rev. Isaac Case and Mary Smith (Wellington) Knowlton. In 1873, he married Miss Sylvia Bassett Almy of New Bedford. In June of 1893, in his capacity as District Attorney for the Commonwealth of Massachusetts, he headed the prosecution against Miss Lizzie A. Borden.
GEORGE DEXTER ROBINSON, 1834 – 1896. Born in Lexington, Mass., the son of Charles and Mary (Davis) Robinson. He was married twice, first to Miss Hannah E. Stevens in 1859 and then to Miss Susan E. Simonds in 1867. Active politically, he served the Commonwealth of Massachusetts as a member of the House of Representatives, a senator, a congressman and from 1883 to 1886 as governor. He was principal attorney for the defense in the Commonwealth of Massachusetts vs. Lizzie A. Borden.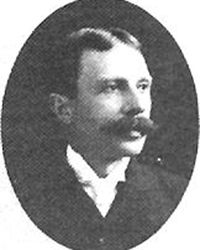 MELVIN OHIO ADAMS, 1850-1920. He was born in Ashburnham, Mass., son of Joseph and Dolly (Whiting) Adams. Shortly after finishing law school in 1875, he married Mary Colony in Fitchburg and was appointed assistant district attorney for Suffolk County. About eight years before Lizzie's trial, he returned to private practice. Associate counsel in the defense of Lizzie, he cross-examined all 22 prosecution witnesses during the preliminary hearing, and played an important role throughout the trial.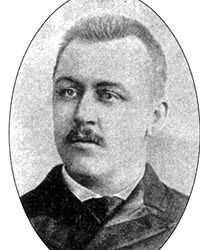 ELI BENCE, 1865 – 1915. Born in Braintree, Mass., Eli was the son of William and Sarah J. (Hudson) Bence. He began his career as a clerk at several drugstores in Fall River, Mass., and was employed by D. R. Smith from 1890 to 1895. He became proprietor of his first store in Pittsfield, Mass. in 1905. His first wife was Miss Sarah J. Mayhurst of Fall River and his second Miss Annie C. Maxfield of Fairhaven, Mass. Bence testified at both the inquest and preliminary trial and was summoned as a witness at the trial. His testimony that Lizzie had attempted to purchase prussic acid the day before the murders was ruled as inadmissible by the three judge panel at Lizzie's trial.
RUFUS BARTLETT HILLIARD, 1849 – 1912. Born in Pembroke, Maine, Hilliard was the son of David and Elizabeth (Wilson) Hilliard. In 1879, he was hired by the Fall River Police Department, where he received periodic promotions until, in 1886, he was named city marshall. In 1888, he married Miss Nellie Smith Clark of Fall River. Hilliard provided extensive testimony at both Lizzie's preliminary hearing and trial. He was also instrumental the following year in resolving the Bertha Manchester murder case. Under his command, the Fall River Police Department grew to be the third largest in the Commonwealth of Massachusetts. He resided in Fall River until his death in 1912.
JOHN FLEET, 1848 – 1916. Born in Ashton-under-Lyne, Lancashire, England, Fleet was the son of Richard and Charlotte (Brown) Fleet. He emigrated to the United States as a youth and was employed at the American Linen Company in Fall River, Mass. In 1877, he became a policeman and rose from patrolman to city marshall, retiring in 1915. He died in 1916 in Fall River. As assistant city marshall in 1892 Fleet arrested Miss Lizzie Borden for the double murder. His testimony at the preliminary hearing and trial centered on the police searches at the Borden residence. He also provided detailed information about the various hatchets that were found there.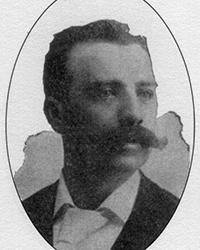 PHILIP HARRINGTON, 1859 – 1893. Born in Fall River, Mass., Harrington was the son of James P. and Mary (McCue) Harrington. He was hired as a patrolman in the Fall River Police Department in 1883. He was appointed captain in December of 1892 and served as a clerk of the Fall River Police Beneficial Association that same year. He provided testimony at Lizzie's preliminary hearing. He died unexpectedly in Newport, RI, in 1893.
HENRY G. TRICKEY, 1868 – 1892. Trickey was born in Dover, New Hampshire, the son of John W. and Betsey E. Trickey. He was hired as a reporter for the Tribune in Cambridge, Mass. at the age of 17. Later, he worked at the Boston Globe. He married Miss Gertrude Melzar of Wakefield, Mass., in 1890. In October of 1892, he was the author of an article which contained information allegedly provided by Detective Edwin D. McHenry, exposing new evidence in the case against Miss Lizzie Borden. When the story was found to be a fabrication, it was retracted by the Boston Globe. Shortly following this episode, he left his home in Dorchester, Mass., going first to the home of relatives in Evanston, Illinois, and later to Hamilton, Ontario, Canada, where he registered in a hotel under the name of Henry Melzar. On December 3, 1892, while attempting to board a moving westbound train in a Canadian depot, Trickey fell to his death.
EDWIN D. MCHENRY. A private detective by profession, McHenry lived in Providence, RI, in 1889, employed as general manager of the Rhode Island Detective Bureau Company. Renamed McHenry and Company Detective Bureau in 1891, the firm dissolved the following year. In 1892, he was associated with the Boston Globe reporter, Henry G. Trickey, in a scandal which became known as the Trickey-McHenry affair. He was last known to have resided in Buffalo in 1899.
WILLIAM H. MEDLEY, 1853 – 1917. Born in England, Medley was the son of Joseph and Hannah (Chambers) Medley. A member of the Fall River Police Department as of 1880, he was a patrolman at the time of the Borden murders. In 1910, he was appointed assistant city marshall and, in 1915, promoted to City Marshall. He died in an automobile accident in Fall River, in 1917. Medley was one of the first police officers to arrive at the scene of the crime. His testimony at the trial detailed his observations there that day.
CHIEF JUSTICE ALBERT MASON, 1836 – 1905. Born in Middleborough, Mass., Mason was the son of Albert T. and Arlina (Orcutt) Mason. In 1857, in Plymouth, Mass., he married Miss Lydia F. Whiting. He was appointed associate justice in 1882 and, in 1890, chief justice of the superior court. He was one of the judges who presided over the trial of Miss Lizzie A. Borden. He died in Brookline, Mass. in 1905. .
JUSTICE CALEB BLODGETT, 1832 – 1901. Born in Dorchester, NH, Blodgett was the son of Caleb and Charlotte (Piper) Blodgett. He married Miss Roxie B. Martin of Canaan in 1865. In 1882, he was appointed associate justice of the superior court by Governor John D. Long, a position from which he retired in 1900. It was in this capacity that he served at the Borden trial in 1893.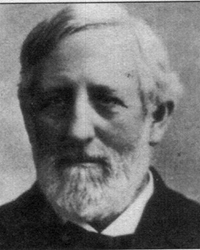 JUSTICE JUSTIN DEWEY, 1836 – 1900. Born in Alford, Mass., Dewey was the son of Justin and Melinda (Kelsey) Dewey. He wed Miss Jane Stanley in Great Barrington in 1865. He was elected to the Massachusetts House of Representatives in 1862 and again in 1877. He was also elected to the state senate in 1879. In 1886, he was appointed judge of the Massachusetts superior court by Governor George D. Robinson, the man who would later successfully defend Lizzie Borden. He died in Springfield, Mass. in 1900.
NELLIE S. MC HENRY, Wife of detective Edwin D. McHenry, Nellie resided with her husband in Providence, RI, in 1892. On August 19th of that year she allegedly conducted an interview with Bridget Sullivan, supposedly having gained the confidence of the Borden's former maid by posing as a relative of the family. The following year she moved with her husband to New York City and, in 1894, resided in a boarding house in Jersey City, New Jersey. The Fall River Evening News of February 7th of that year noted that "Mrs. E. D. McHenry, wife of the detective who was employed by the government in the Borden case, has obtained a divorce nisi on the ground of adultery."
HANNAH B. (HOWE) REAGAN, 1848 – 1924. Born in Ireland, Reagan was the daughter of Henry and Catherine (McCarthy) Howe. She married Quinlan M. Reagan, a stonecutter, in Fall River, Mass. The first matron of that city's Central Police Station, she served in that capacity from 1888 to the time of her resignation in 1909. She testified at the trial regarding several incidents which occurred during Lizzie's nine-day incarceration at the Fall River jail.
EDWARD STICKNEY WOOD, 1846 – 1905. Born in Cambridge, Mass., Wood attended Harvard University, receiving his Bachelor of Arts in 1867. Entering Harvard Medical School in 1868, he received the degree of Doctor of Medicine in 1871. Appointed assistant professor of chemistry at Harvard in 1871, he remained in this capacity until his appointment to a full professorship five years later, a position he held until his death. An expert in the analysis of blood and blood stains, he was called upon to testify at numerous murder trials, including the Borden Murders of 1892.
BORDEN JURY.
Frank Cole, William Dean, John Finn, Lewis Hodges, George Potter, Charles Richards, Augustus Swift, William Westcot, Fredrick Wilbar, Lemuel Wilber, John Wilbur, Allen Wordell, Charles Richards served as jury foreman.
Fall River Board of Aldermen of 1857; William Mason, Southard H. Miller, John P. Slade, Robert Adams, William Carr, James Henry (left to right); photographed July 10, 1891.
EDMUND LESTER PEARSON. Considered one the best writers on the Borden murders, as well as the most prolific, "the Borden Case" is Pearson's first work on the subject. After a careful analysis of the murder events and the trial, Pearson offers a strong argument for Lizzie's guilt.
---
Narrative Sources:
Commonwealth of Massachusetts VS. Lizzie A. Borden; The Knowlton Papers, 1892-1893. Eds. Michael Martins and Dennis A. Binette. Fall River, MA: Fall River Historical Society, 1994.
Stefani Koorey, Kat Koorey, Harry Widdows.
---
Gone Too Soon
by Kat Koorey
These key persons connected to the Borden case and it's aftermath all died within eleven years of the murders of Andrew and Abby Borden in 1892. This strange fact is presented for curiosity's sake and not meant to imply that there was a conspiracy or curse related to the murders.
Officer George W. Allen — 1838 – 1901
Judge Josiah C. Blaisdell — 1820 – 1900
Judge Caleb Blodgett — 1832 – 1901
Thomas Boulds — 1845 – 1896
David S. Brigham — 1823 – 1893
Rev. Edwin A. Buck — 1824 – 1903
William Carr — 1821 – 1893
Joseph W. Carpenter — 1855 – 1899
Rescomb Case — 1817 – 1901
Marianne Chagnon — ? – 1895
Lucie Collett — 1874 – 1900
Margaret Crapo — 1829 – 1896
Judge Justin Dewey — 1836 – 1900
Peter Driscoll — 1853 – 1899
"Frank" Eddy — 1831 – 1898
Priscilla Gray Fish — 1820 – 1894
George Fish — ? – 1894
Victoria Foreman — 1856 – 1896
Elizabeth Gormley — 1870 – 1902
Chester W. Greene — 1811 – 1896
Lurana Harrington — 1826 – 1898
Philip Harrington — 1859 – 1893
Josiah A. Hunt — 1845 – 1898
Hosea M. Knowlton —1847 – 1902
Dr. John H. Leary — 1863 – 1901
Bertha Manchester — 1871 – 1893
Southard Miller — 1811 – 1895
John Minnehan — 1845 – 1893
John Newton — 1854 – 1893
Edwin Porter — 1864 – 1904
Julian Ralph — 1853 – 1903
George D. Robinson — 1834 – 1896
Orrick Smalley — 1829 – 1894
James C. Stafford — 1817 – 1895
Frank Stevens — 1827v1898
Henry G. Trickey — 1868 – 1892
George Whitehead — 1861 – 1898
Sources:
1. Hoffman, Paul Dennis. Yesterday In Old Fall River, A Lizzie Borden Companion. Carolina Academic Press, Durham: N.C., 2000
2. Rebello, Leonard. Lizzie Borden Past and Present. Al-Zach Press, 1999
3. Martins, Michael and Dennis Binette, eds. Commonwealth of Massachusetts VS. Lizzie A. Borden: The Knowlton Papers. Fall River Historical Society. Fall River: MA., 1994.